Rennan Barkana's Page of Quotes on Politics & the Environment
<!*******************************************************************>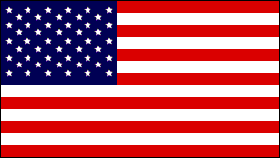 "I have a dream that my four little children will one day live in a nation where they will not be judged by the color of their skin, but by the content of their character."
--- Martin Luther King, Jr.
"I think this is the most extraordinary collection of talent, of human knowledge, that has ever been gathered at the White House - with the possible exception of when Thomas Jefferson dined alone."
--- John F. Kennedy
"In the long history of the world, only a few generations have been granted the role of defending freedom in its hour of maximum danger. I do not shrink from this responsibility - I welcome it."
--- John F. Kennedy
"Israel was not created in order to disappear - Israel will endure and flourish. It is the child of hope and the home of the brave. It can neither be broken by adversity nor demoralized by success. It carries the shield of democracy and it honors the sword of freedom."
--- John F. Kennedy
"There are risks and costs to action. But they are far less than the long range risks of comfortable inaction."
--- John F. Kennedy
"The great enemy of the truth is very often not the lie, deliberate, contrived and dishonest, but the myth, persistent, persuasive and unrealistic."
--- John F. Kennedy
"The best road to progress is freedom's road."
--- John F. Kennedy
"Let every nation know, whether it wishes us well or ill, that we shall pay any price, bear any burden, meet any hardship, support any friend, oppose any foe to assure the survival and the success of liberty."
--- John F. Kennedy
"No man's life, liberty, or property are safe while the congress is in session."
--- Mark Twain
"Most convincing as evidence of populousness, we men have actually become a burden to the earth, the fruits of nature hardly suffice to sustain us, there is a general pressure of scarcity giving rise to complaints, since the earth can no longer support us. Need we be astonished that plague and famine, warfare and earthquake come to be regarded as remedies, serving, as it were, to trim and prune the superfluity of population."
--- Tertullian, 200 A.D.
"The urge to save humanity is almost always only a false-face for the urge to rule it."
--- H. L. Mencken
"Government, even in its best state, is but a necessary evil; in its worst state, an intolerable one."
--- Thomas Paine
"The men American people admire most extravagantly are the most daring liars; the men they detest most violently are those who try and tell them the truth."
--- H. L. Mencken
"I believe that all government is evil, and that trying to improve it is largely a waste of time."
--- H. L. Mencken
"Every election is a sort of advance auction sale of stolen goods."
--- H. L. Mencken
"The spirit of resistance to government is so valuable on certain occasions, that I wish it always to be kept alive."
--- Thomas Jefferson
"I have the consolation of having added nothing to my private fortune during my public service, and of retiring with hands clean as they are empty."
--- Thomas Jefferson
"No government ought to be without censors & where the press is free, no one ever will."
--- Thomas Jefferson
"All human situations have their inconveniences. We feel those of the present but neither see nor feel those of the future; and hence we often make troublesome changes without amendment, and frequently for the worse."
--- Benjamin Franklin
"That government is best which governs least."
--- Thomas Paine
"An honest man can feel no pleasure in the exercise of power over his fellow citizens."
--- Thomas Jefferson
"The whole aim of practical politics is to keep the populace alarmed (and hence clamorous to be led to safety) by menacing it with an endless series of hobgoblins, all of them imaginary."
--- H. L. Mencken
"It is better to know nothing than to know what ain't so."
--- Josh Billings
"The natural progress of things is for liberty to yield and government to gain."
--- Thomas Jefferson
"Liberty means responsibility. That is why most men dread it."
--- George Bernard Shaw
"I prefer the company of peasants because they have not been educated sufficiently to reason incorrectly."
--- Michel de Montaigne
"You must be an intellectual. Only an intellectual could say something so stupid."
--- George Orwell
"When a man's knowledge is not in order, the more of it he has the greater will be his confusion."
--- Herbert Spencer
"Let us permit nature to have her way. She understands her business better than we do."
--- Michel de Montaigne
"Nothing is so firmly believed as that which is least known."
--- Michel de Montaigne
"Those who would give up essential liberty to purchase a little temporary safety deserve neither liberty nor safety."
--- Benjamin Franklin
"He who establishes his argument by noise and command shows that his reason is weak."
--- Michel de Montaigne
"There is no conversation more boring than the one where everybody agrees."
--- Michel de Montaigne
"Once conform, once do what others do because they do it, and a kind of lethargy steals over all the finer senses of the soul."
--- Michel de Montaigne
"Of all our infirmities, the most savage is to despise our being."
--- Michel de Montaigne
"There is no passion so contagious as that of fear."
--- Michel de Montaigne
"He that would make his own liberty secure must guard even his own enemy from oppression; for if he violates this duty he establishes a precedent that will reach himself."
--- Thomas Paine

Back to quotes page &nbsp